Keithz™ – Premier Treatment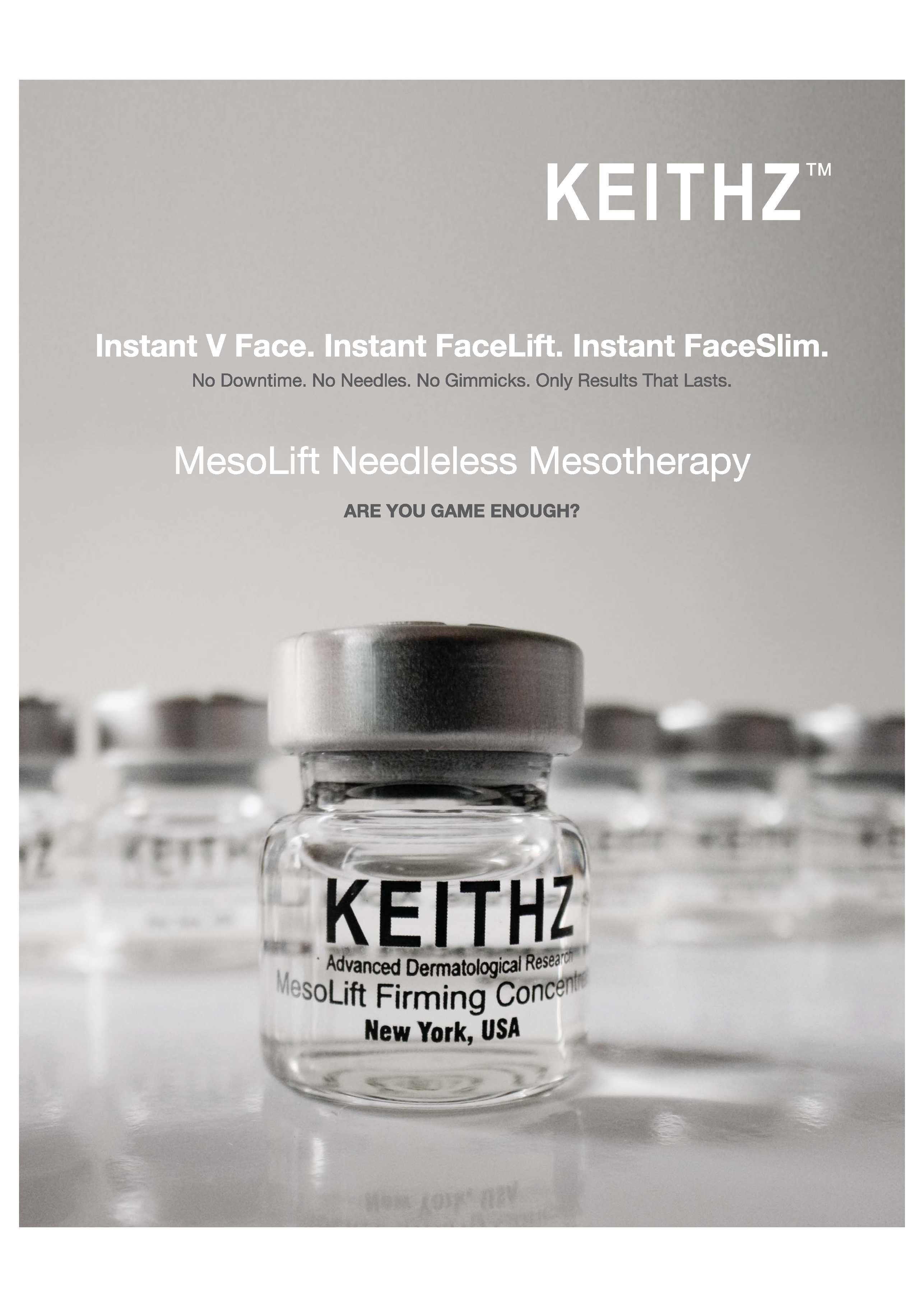 Are you looking tired? Are you missing the tautness of your skin? Are you greeted by increasing fine lines? Are you wishing to escape from your bread face to a V-shaped face?
MESOLIFT IS YOUR ANSWER
MesoLift's Lifting Phial – concentrated with Alpha Lipoic Acid (ALA) and Oat Protein, is delivered into the skin using needleless mesotheraphy via ElectroPoration and ElectroOsmostic.
LASERWHITE PREMIER PROFESSIONAL SERIES
KEITHZ LaserWhite Premier Professional Series is researched, developed and made in Switzerland. This 60min Keithz LaserWhite Swiss Cress Whitening Facial lightens hyper-pigmentations and treats uneven skin tone with no downtime! Immediate skin transformation in just 1 session! Guaranteed!